Earlier this week, Apple announced their next operating system, macOS Sonoma. Coming later this year, macOS Sonoma includes desktop widgets, moving screensavers, video conferring updates, enhancements to Messages and Safari, and a new, optimised gaming mode.
We've included a summary of the new features below along with details of which Mac support the new OS.
macOS Sonoma is compatible with these devices
You can check the age of your Mac by clicking the Apple sign on the top left and then clicking About This Mac.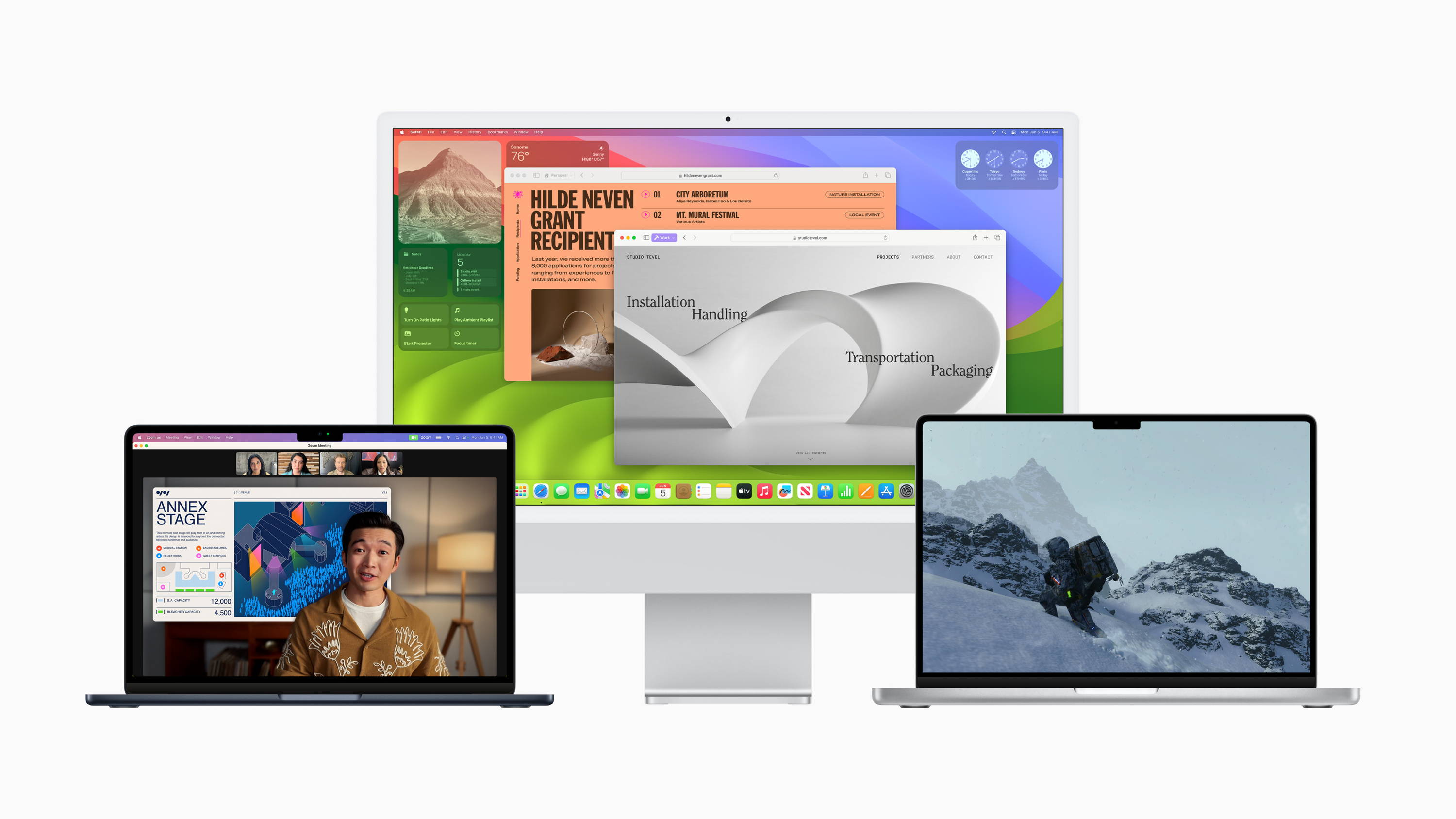 From left to right you can see the new video conferencing functionality. new desktop widgets and website web app UI, new gaming titles that make use of the new gaming mode.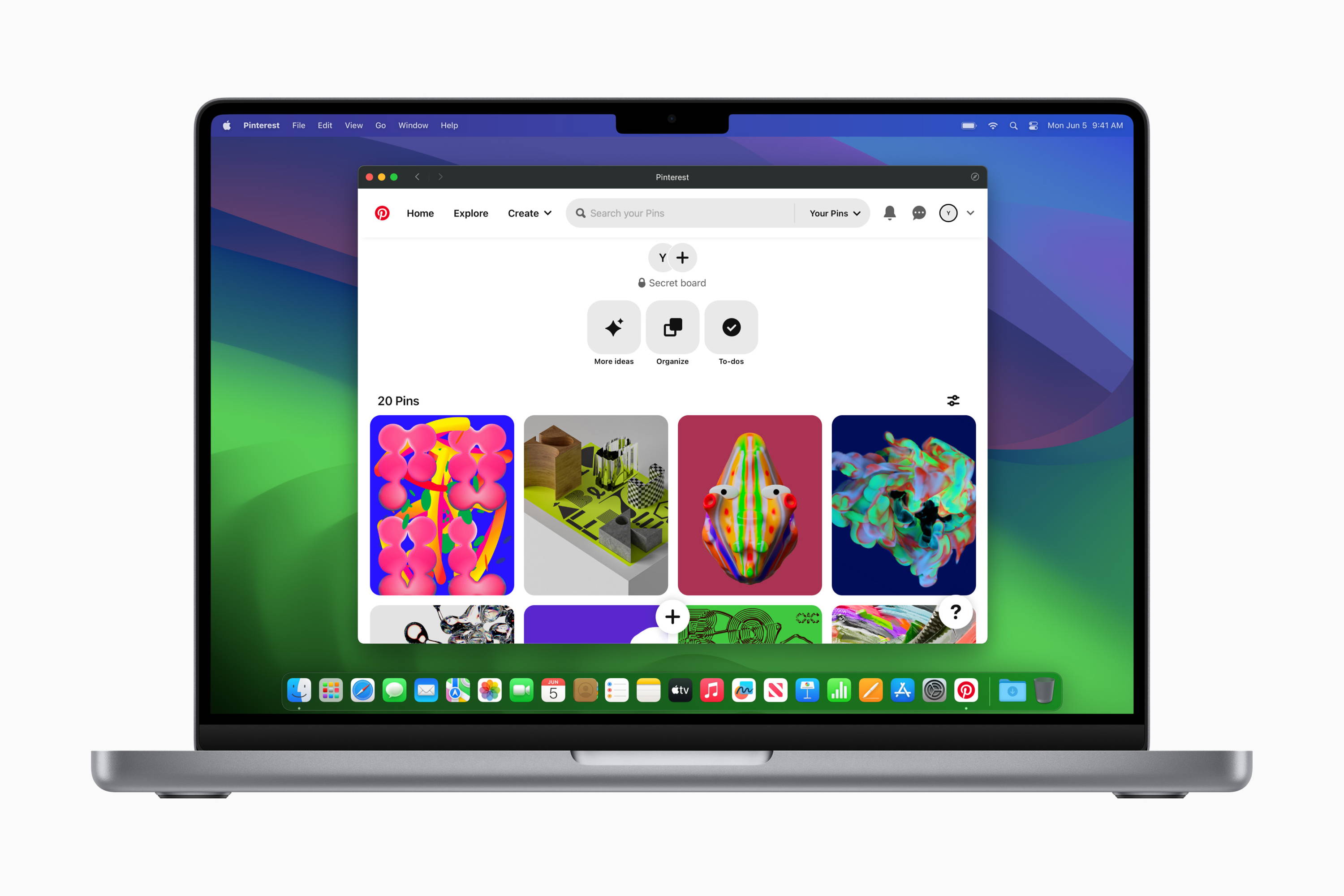 With web apps on Mac, you can create an app-like experience for any website, this gives you an icon in your dock for fast access, and a simplified toolbar for easier browsing.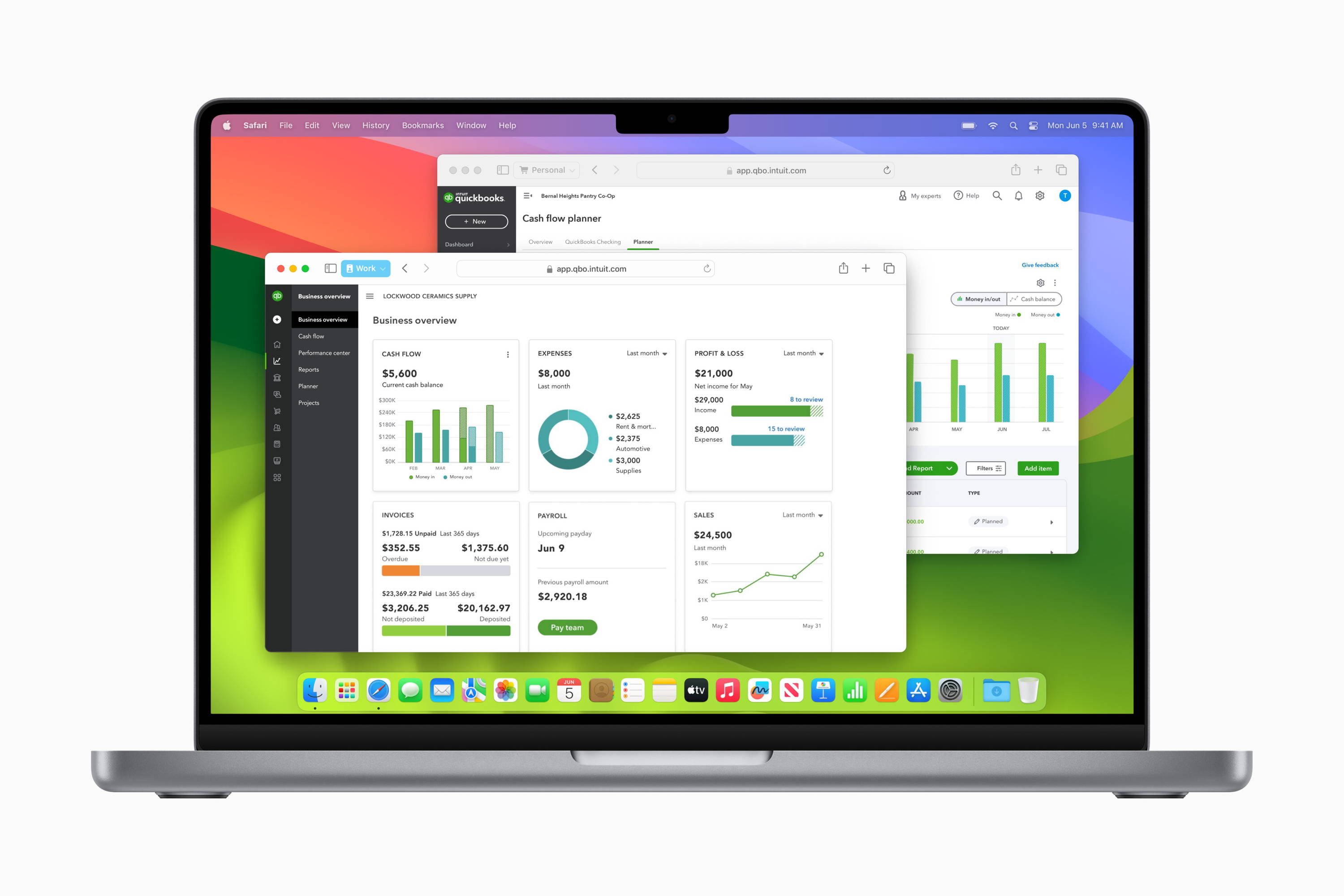 Within Safari, the new profiles feature lets you separate your browsing, for example Personal and Work.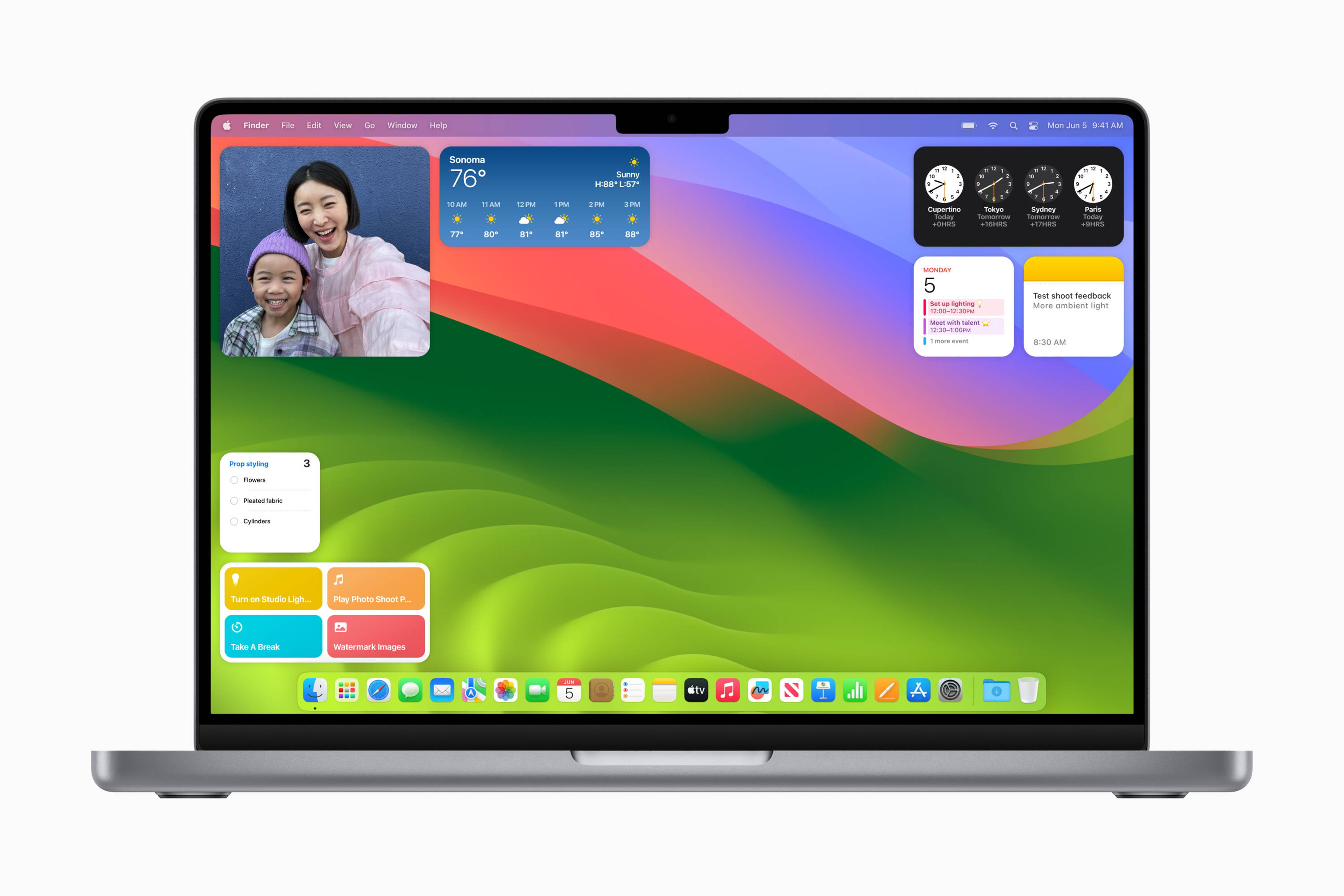 Personalise your desktop with widgets which can link to your iPhone with Continuity.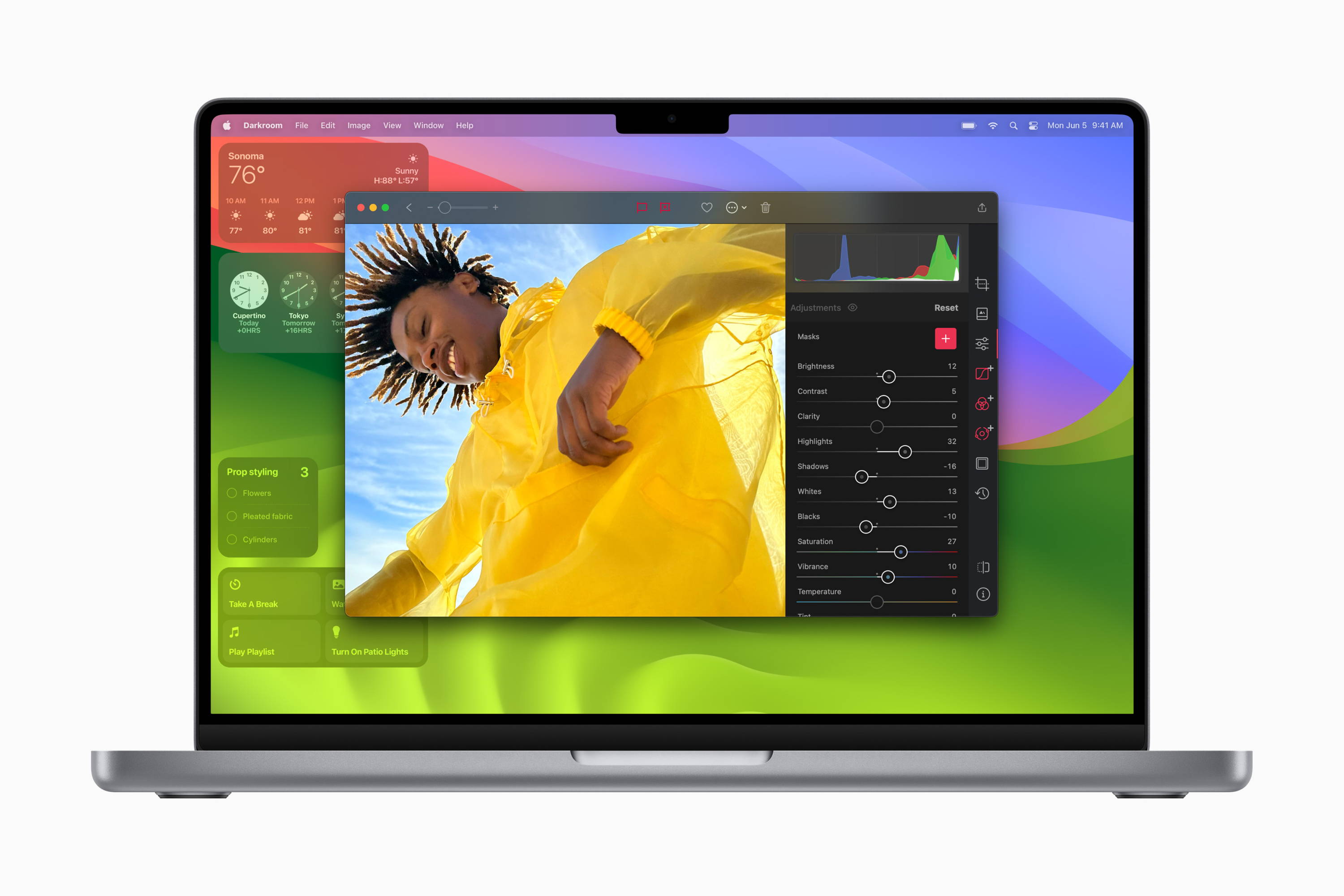 Widgets blend seamlessly with the desktop wallpaper while apps are in use, so users can stay focused.


Desktop widgets
New interactive widgets on your desktop. You can also add your iPhone widgets to your Mac using Continuity.
Video conferencing
If you're doing presentations there is a new feature that lets you overlay yourself over your presentation. There are also new reaction features that add visual overlays that can be triggered with a gesture.
New screensavers
Slow-motion screensavers of beautiful locations that seamlessly become your desktop.
Safari updates
Profiles let you keep your browsing separate, for example with Work and Personal (like Google Chrome 😅). Add websites to your dock for access with a web app-like experience. Enhanced search and private browsing.
Messages updates
Improved search, location sharing, and sticker access.
A new gaming mode
An optimised gaming mode that prioritises CPU and GPU performance.
For a full roundup of the new features, you can see Apple's press release, linked here.
---