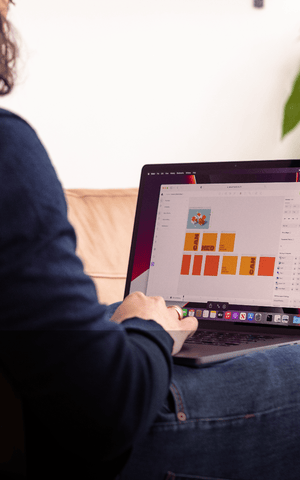 UK's most trusted source
of refurbished Macs
This is
refurbished
How we provide the best source of Apple refurbished UK.
Passed through Hoxton Macs Approved QA process
TESTED - REFRESHED - APPROVED
Which grade is right for you?
All of our devices are 100% fully functional. Batteries will have under 500 cycles and the full charge capacity will be 80% or higher.
Grading
1 year warranty
We've got you covered
Every refurbished device you buy from Hoxton Macs is covered by our 1 year return to Base Hardware Warranty where faulty goods will be repaired or replaced with goods equal or greater in specification.
Business and education
Save with refurbished.
Roughly half of our orders go to SMEs and the education sector. If you're looking to save money, reduce your carbon footprint or have some surpluss Macs you're looking to part with, get in touch!
Reduce your impact
Choose refurbished.
We work hard to source the best used Apple devices, refurbish them to the highest standards and reintroduce them back into circulation. This extends each product's life, puts those raw materials back to use and greatly reduces e-waste generated from over consumption.