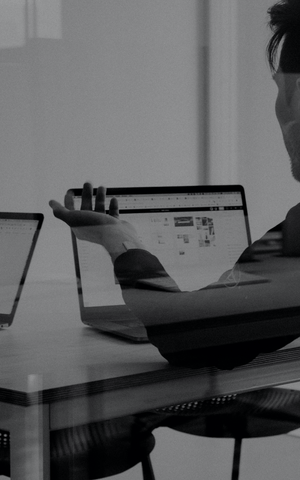 We supply hundreds of businesses, SMEs, schools, academies, colleges and Universities with Macs.
Macs without the price tag
Our prices are competitive, our Macs are in stock and ready to ship and our team on-hand to advise the best Mac for the job. Refurbished is also the greener option, bypassing carbon dioxide emissions associated with initial production and helping fight e-waste.
VAT inclusive pricing
All prices include 20% VAT
Unlike most other retailers we do not operate under the VAT Margin Scheme, therefore all purchases are supplied with a VAT invoice allowing you to reclaim 20% VAT.

If you're a business, not being able to reclaim VAT has a significant impact on the price. You can trust your money is spent well and your finance team will be happy.

READY TO SHIP
No delays on upgraded models
All of our units are in stock, fully tested and ready for dispatch. We offer free next working-day delivery with same-day dispatch on weekday orders before 13:00.

Purchasing Your Unwanted Apple Equipment
Apple asset disposal
If you're VAT registered and have surpluss Apple equipment, our sister company Mac Exchange can provide you with secure and sustainable disposable of your Apple hardware.
"Buying refurb devices saved my company at least 60% of our allocated funds.
After an in-depth analysis, we opted for refurb tech due to its cost-effectiveness. As long as its condition will allow for three to five years of service life, it is a great way to save money and the environment."

Robert Johnson, Founder, Sawinery
REDUCE YOUR IMPACT
Choose refurbished.
We work hard to source the best used Apple devices, refurbish them to the highest standards and reintroduce them back into circulation. This extends each product's life, puts those raw materials back to use and greatly reduces e-waste generated from over consumption.
Contact us
Give us a call on 0208 819 3244 or fill in inquiry below.