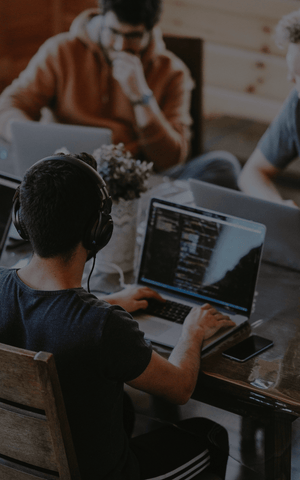 The UK's best source of
refurbished Apple devices
We've been working hard
Founded in 2014 in East London, we've…
Sold over 60,000 Apple devices.
Received over 1,800 5 star reviews.
Hoxton approved
We set the quality standards for refurbishment.
Since we began in 2014 we have honed our knowledge and processes to become experts in our field.

We have developed bespoke inspection procedures for each of our Apple's product lines to ensure every aspect of the device funbctions as intended.
REDUCE YOUR IMPACT
We work hard to source the best used Apple devices, refurbish them to the highest standards and reintroduce them back into circulation. This extends each product's life, puts those raw materials back to use and greatly reduces e-waste generated from over consumption.
We're here to help
We are a home grown team made up of 10 experienced technicians - over 50 years combined experience. All our technicians work in house to provide direct support to our customers.
Scott
Charlie
Andrew
Ash
Benjamin
Adam
Owen