The Best MacBook For Students In 2022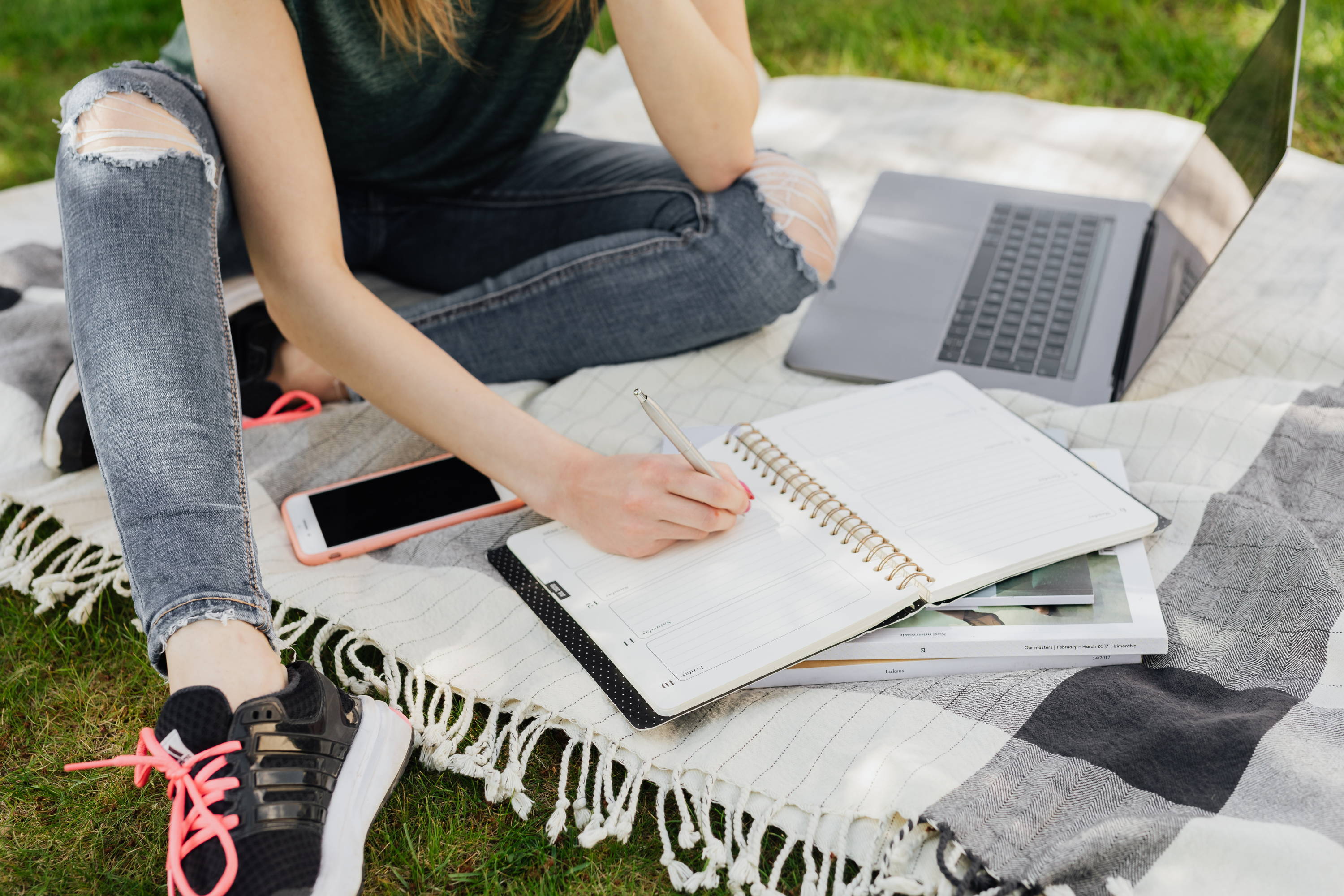 The best MacBook for students

Whether you're back to school, heading to college or living away from home for the first time at university, your best friend in academia will be your computer or laptop. There's a reason students, professionals and creatives prefer Apple products. They're designed to perform, lovely to use and compatible with everything from Microsoft Office to Google Docs.
At Hoxton Macs we offer the best source of refurbished Macs in the UK. This means you can get the same Macs, at a lower price, backed by our one year warranty. It's also a more sustainable option, bypassing the carbon emissions generated from the initial production and transportation.
As Mac experts, we've put together this blog post, which details the best MacBook options available to students in 2022. Read on to find out which one you should buy.
🙋‍♀️ Quick Guide: What are your requirements?

Best for general tasks
Word, Excel, browsing the web, listening to music, watching vidoes.
Best for professional apps
e.g. Adobe CC, Final Cut, CAD, Logic
Best for multitasking
Lots of internet tabs, group video calls
Models with 16GB (or more) memory (RAM).

M1 Models
 * Given the new architecture it's always best to double check the software you are using is compatible on M1 models.
💻 Which MacBook is best for me?
A question as old as time. Okay, maybe not that old, but as long as MacBooks have been around prospective purchasers have been asking "which model is best for me".
There's no one right answer for the question. Your needs will vary depending on:
The subject(s) you study / what apps you'd like to use

How much time you spend on campus

What you like to do in your spare time

Your budget
With that said, there are some key points to consider, irrespective of these things.


🎒 Weight and Size
If you're laden with books the last thing you need is to add unnecessary additional weight with your laptop. The MacBook Air offers the best portability, closely followed by the 13-inch MacBook Pro which occupies a similar space in your bag but is slightly heavier.
The larger and heavier 15 and 16-inch models are designed to be more powerful and give you the best screen real estate. These are worth considering if you are using professional apps (for example Adobe CC, Final Cut, Logic, CAD) and/or a more often desk based.


🔋 Battery life
There's nothing worse than being miles from home, in the middle of a seminar or working to a deadline with your battery dwindling before your eyes. If you're likely to be using your MacBook in locations where charging isn't an option, then you'll want something with a good battery life like a MacBook Air. MacBook Airs are designed with portability in mind, coupling capable processors with efficient batteries to give you good battery life.
One big consideration with battery life that people often overlook is how you are using your Mac. Some quick tips are check your battery preferences to dim the display when on battery and enable low power mode, close down apps and browser tabs you're not using, and unplug things from your Mac that are drawing charge (full blog article on improving the runtime of your MacBook here).


⚙️ Specs
For the majority of general tasks, like working on an essay, browsing the web, listening to music or watching videos, the specs that come as standard on most MacBooks will suffice.

If you are working on something more demanding, for example computer science, engineering, graphic design, video or music production you may require a higher specification model. This is where the larger 15 and 16-inch MacBook Pro's and the newer M1 models are well suited. To check this we'd recommend considering what apps you are using and then referencing their recommended system requirements which are often included on their site. Check out our quick guie above more more info on this.


Best value MacBook: Apple MacBook Air 13"

The MacBook Air is a great device for general use and perfect if you are trying to keep the price down! Our refurbished MacBook Air's start from £399 and increase in price as they get newer or the specifications get higher, for example more storage and memory.

To keep the cost from creeping up, have a think about how much storage you need. If you're using Spotify, Youtube and Netflix along with Apple's iCloud you may not need as much storage as you think, and 128GB or 256GB may be fine.


Best overall MacBook: Apple MacBook Pro 13"

The 13-inch MacBook Pro has long been a best seller for both ourselves and Apple. They combine portability and performance making them a great option for students looking to get on with their work, listen to music, Netflix and chill, or perhaps dabble in a bit of music production or Youtubing.
The 13-inch Intel models from 2018 onwards have powerful quad-core processors, SSD storage, and a minimum 8GB memory (RAM). If you're planning on lots of multitasking or use pro apps from time to time we'd recommend 16GB memory (RAM).
If budget isn't an issue you could consider a newer M1 model. Featuring Apple's new M1 processor these offer a great boost in performance and we offer a great saving against buying new from Apple!

Best overall performance: Apple MacBook Pro 16"

The 16-inch MacBook Pro's are designed to be powerful, with very capable processors, graphics cards and 16GB memory minimum. These will meet or exceed the recommended system requirement for the majority of software, meaning you can get lost in your work and focus on the task at hand.
Once you've decided which MacBook is best for your needs as a student, it's time to make your purchase. We offer a number of payment options including Klarna, Paypal Credit, Bitpay and Coinbase.
An Apple laptop is a big investment, especially on a student budget. If you're looking for a great deal on a MacBook, here at Hoxton Macs we have some brilliant refurbished Mac options all competitively priced. All of our refurbished Apple devices are full tested and checked, come with a one-year warranty for peace of mind.
Purchasing is easy, it can all be done through our website and we offer quick dispatch and free delivery. If you need a hand working out what's right for you or have any questions feel free to give us a call or an email and a member of our team would be happy to help.