Rumours of a 15-inch MacBook Air surfaced in 2020 and according to Bloomberg's Mark Gurman, this new product is soon to be unveiled at Apple's upcoming Worldwide Developers Conference (WWDC) in June, alongside a mixed-reality headset, iOS 17 and macOS 14.
What are the rumours?
We tend to not get caught up in the Apple rumour mill, however, we do always have our ear to the ground with Apple's product lines. Here's the consensus on this new product;
The display is thought to be 15.5-inch in size, with reports of the display production recently ramping aligning with an upcoming release.
Design-wise, the 15.5-inch MacBook Air is said to share the design of the M2 13.6-inch model (pictured below), with the notch in the display, USB-C ports, MagSafe 3 charging and four colour options (Space Grey, Silver, Starlight and Silver).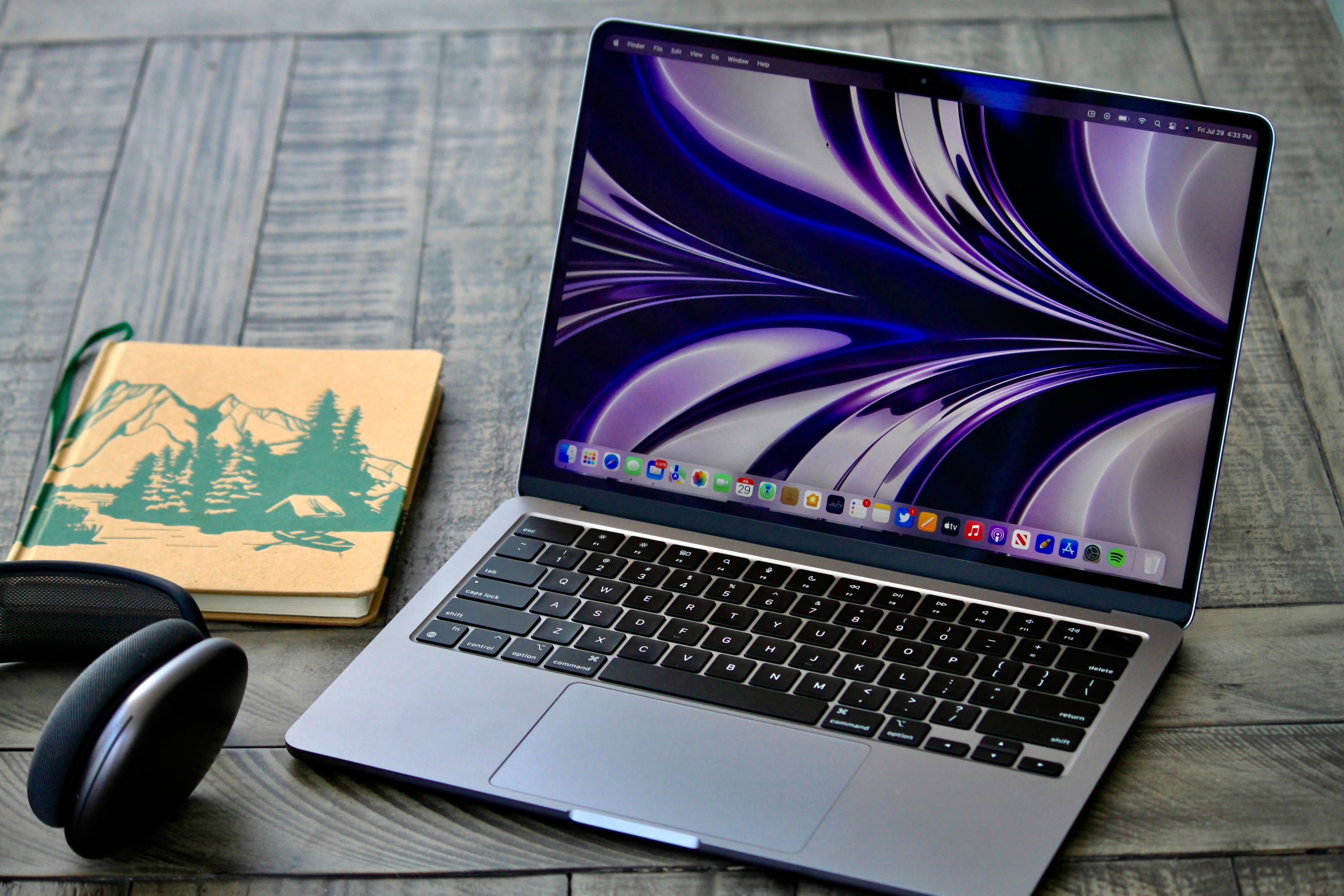 MacBook Air M2 (13.6-inch)
Is anyone interested in a 15-inch MacBook Air
Apple's laptop product line currently looks like this:
If you want a Mac with a larger display you're looking at the 16-inch MacBook Pro, priced from £2699. The 14-inch MacBook Pro is also an option, however, users that are moving from a 15 or 16-inch MacBook Pro might not want a smaller display. The larger MacBook Air will likely be priced between the 13.6-inch M2 ‌MacBook Air‌ (£1249) and the 16-inch MacBook Pro (£2699), giving an option for those who want a lower-priced, slimmer, and lighter Mac with a larger display.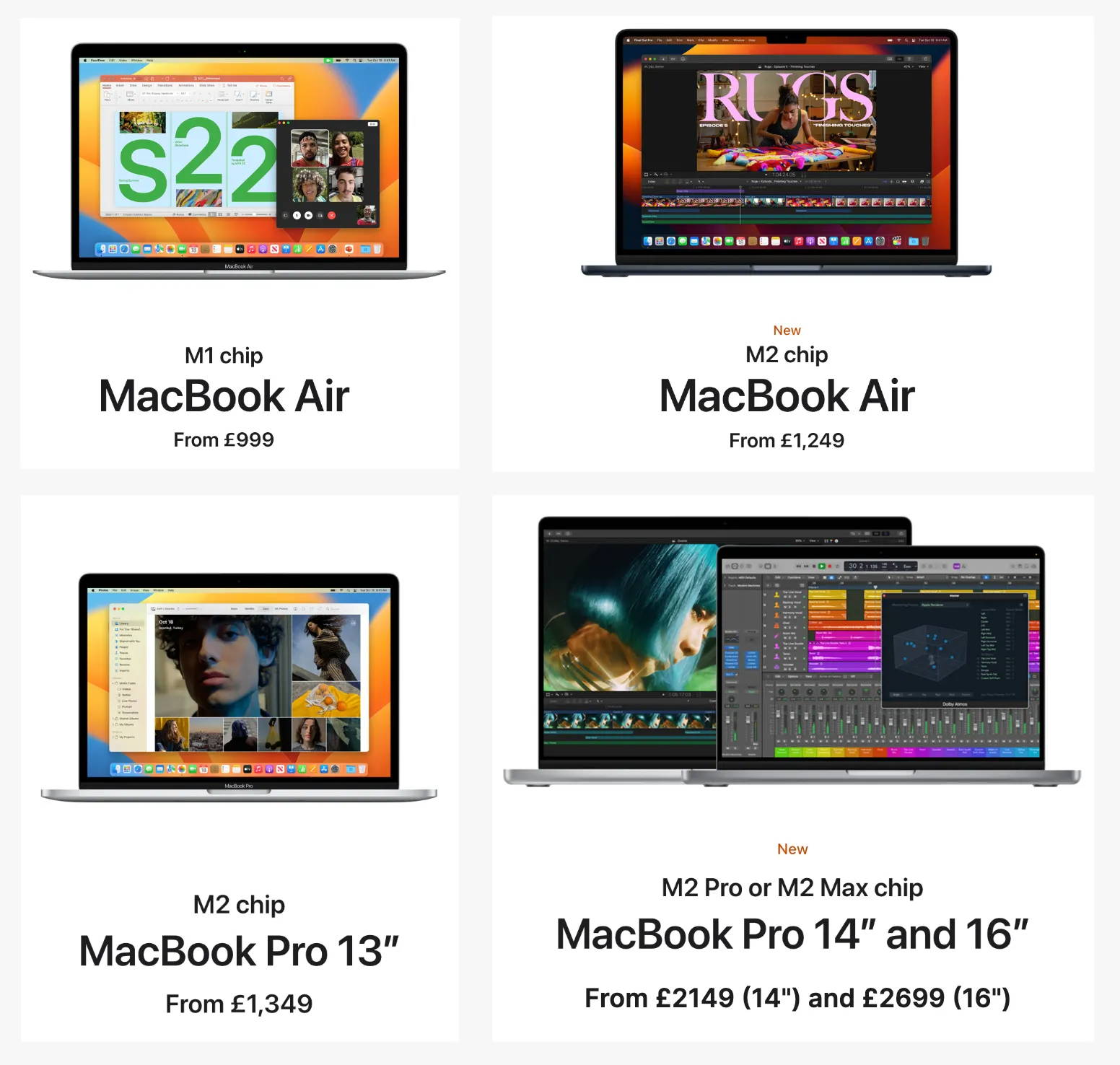 Apple's MacBook pricing, May 2023
Time will tell whether the new model will utilize the M2 processor and whether Apple continue to sell the M1 MacBook Air or decide to update or discontinue this model. Currently, as Apple's lowest-priced laptop the M1 MacBook Air is likely one of their best sellers and it continues to be a favourite of our customers too.
These M1 models have been incredibly well received and offer a great upgrade on the older Intel models. The 8GB models are ideal for most users and the 16GB memory models are capable of running the majority of professional apps. Hoxton Macs refurbished devices offer a great saving against Apple giving people a cost effective upgrade option with lower environmental impact.
Apple
M1 MacBook Air from £999


MacBook Pro 14" from £2149


MacBook Pro 16" from £2699

In addition to great savings, Hoxton Macs also offer upgrade options at a fraction of Apple's prices and there are no delays on upgrades as all Hoxton Macs stock is in stock and available.
---