Macs without the price tag
One of the main benefits of purchasing a refurbished device is the price saving. At Hoxon Macs, we manage the whole process which allows us to:
Source the highest quality Macs

Set the quality standards for refurbishment

Offer the most competitive prices by removing the middlemen
All Hoxton Macs prices include VAT
For businesses, one thing to look out for when purchasing refurbished equipment is whether VAT is included in the price. Many retailers do not charge VAT because they operate under the VAT margin scheme. This means the price ends up being more than you expect, as you cannot reclaim 20% VAT. The review we recently received below explains this well!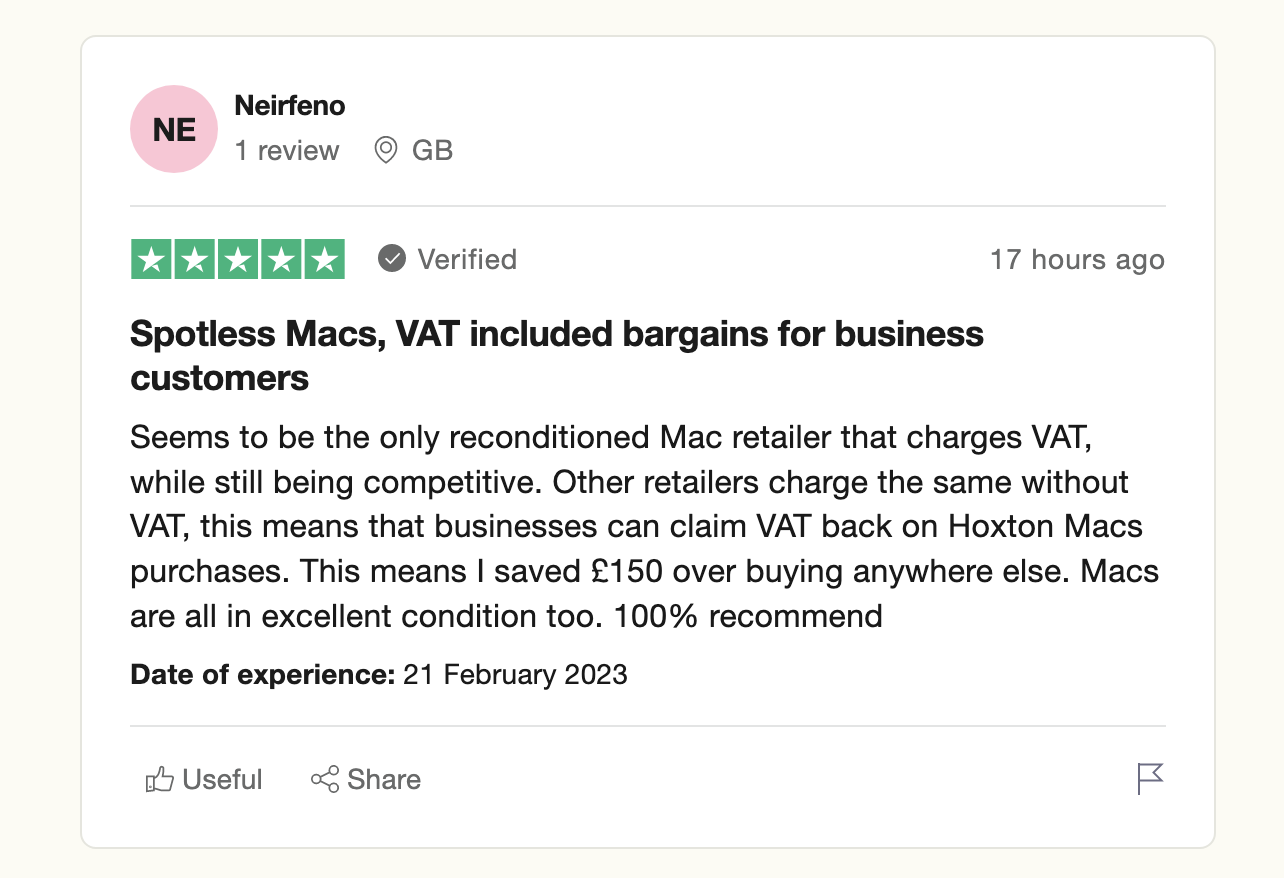 Unlike most other retailers we do not operate under the VAT Margin Scheme, therefore all purchases are supplied with a VAT invoice allowing you to reclaim 20% VAT. We also send you a pdf copy of your invoice as part of our order fulfilment to make your accounting easier.
Benefits of purchasing Hoxton Macs refurbished
Competitive Pricing

20% VAT on all purchases

Lower environmental impact compared to new

Ready to ship - no delays for upgrades
If you're in the market for a new Mac and need any assistance feel free to give us an email or call (0208 819 3244) and our team would be happy to assist!
---