We get asked this question a lot, and it's a good question as you cannot easily access or upgrade the storage capacity on most Macs. The majority of recent Macs come configured with SSD storage, ranging in size from 128GB all the way up to 8TB. There are a few things to consider to make sure you have enough space and don't run out in the future.

How to work out how much storage you need?


Are you transferring your data?

If you are planning on transferring all your data from your previous Mac you need to ensure you have enough space and room to grow. To check your storage on your old Mac;
From the Apple menu in the corner of your screen, choose About This Mac.

Click Storage.
Here you will see how much storage you have and how much storage you have used.

Top tip. Sometimes, transferring all of your data over is a bit like getting a new kitchen, then filling it with all of your old stuff - are you sure you need that old saucepan? Starting your Mac from new is a good way to get the best performance out of your Mac.

Working out how much storage you need based on how you use the Mac

The simplest way to work out how much storage you need is to think about how you use your device and what you are storing on it.
128GB - 256GB
If you are a relatively light user and you use cloud storage 128GB - 256GB should be fine. You will mainly using the Mac for web browsing, emails and light office / student work. The files that you do save on the Mac are likely smaller, for example simple Word and Excel documents, .pdf files and the usual files you accumulate over time.
Top tip: Cloud storage, for example Apple's iCloud, Google Drive, or Dropbox is a great way of keeping your Mac storage free. You can also rest easier knowing that your data is safe should your device get broken or lost, it's easily accessible via the web, and it makes version control and sharing easier.
512GB - 1TB
If you work with apps that involve larger files, having more storage can be helpful and ease your workflow. This includes large presentation files, high resolution pictures, music, vidoes, or professional apps with large project files, for example Adobe CC, Logic, Ableton, AutoCAD.
Top tips: Using external storage for things you don't need access too all the time is a good way of keeping your Mac free and fast. It's lower in price compared to internal storage and there are no ongoing costs that you might have with cloud storage subscriptions. This is best practice in a number of professional fields.
If you have a Mac with a Thunderbolt 3 / USB-C port you can get a drive that connects using this to make use of the faster file transfer speeds the ports support.
1TB+
If you need more than 1TB storage you are either a professional user or want to transfer all of the data you've collected over years.
Top tip: If you are simply transferring your previous system and want to keep the costs down, have a think whether this is necessary, or whether you could use an external storage drive, as prices increase with storage.

How Hoxton Macs save you time and money with upgrades

When you purchase from Apple and configure a Mac with increasing storage two things happen - the prices starts to rise quickly and the date of delivery moves further into the distance. Here's where Hoxton Macs offer two great advantages:
£
Upgrades at a fraction of the price
We don't put our prices up in line with Apple's for upgrades, hence you can save hundreds on built to order configurations.
📦
No delays on dispatch
All of our devices are in stock and available. Hence, there is no delay on upgraded models.
To help illustrate the cost savings see the table below with a current example;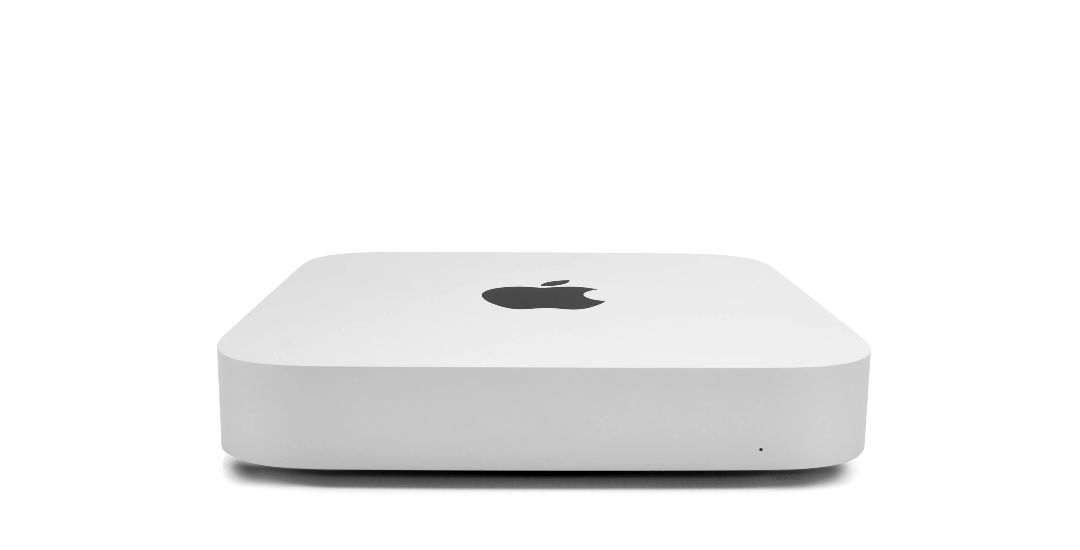 Mac Mini Core M1 (Silver, 2020) with 8‑core CPU, 8‑core GPU

| | | |
| --- | --- | --- |
| Configuration | Apple | Hoxton Macs, Refurb* |
| | | |
| | | |
| | | |
| | | |
| | | |
| | | |
* These are based on our current prices (28/07/22), referencing a Grade A Hoxton Macs model. There is even moer of a saving with Hoxton Macs grade B.
---